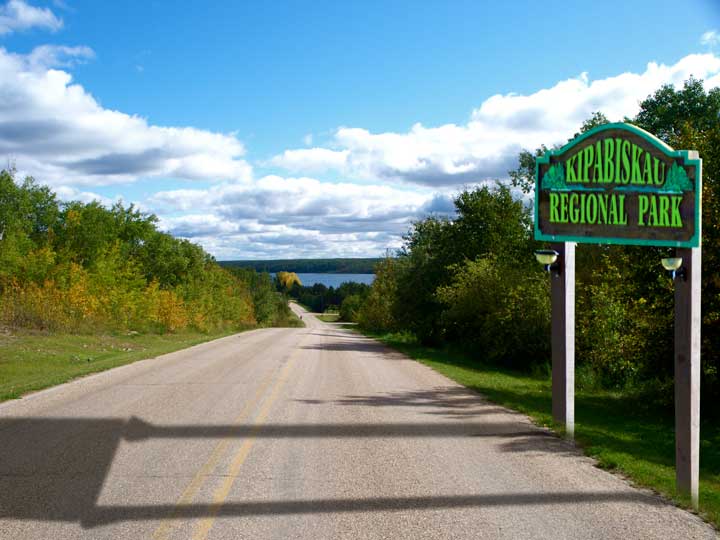 Composite image of the drive from the park gate down to the beach, a 1:22 this afternoon
Kipabiskau Regional Park
---
FTLComm - Kipabiskau Regional Park- Monday, September 21, 2009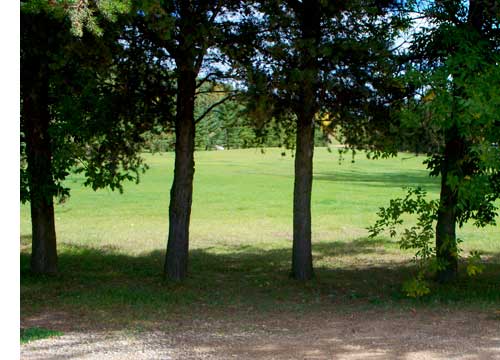 Though Tisdale and Melfort are but thirty minutes from this outstanding regional park in the fourteen years we have lived here we just haven't had occasion to visit the place that so many of our neighbours make their summer and part time winter home. As you enter the park you have to pinch yourself to realise this isn't a provincial park but a regional one and it is stunning in its beauty and setting. The lake lies is long lying east west fully wooded on its shores with a single row of amazing cabins/houses along the north shore line, with almost every one being beachfront property.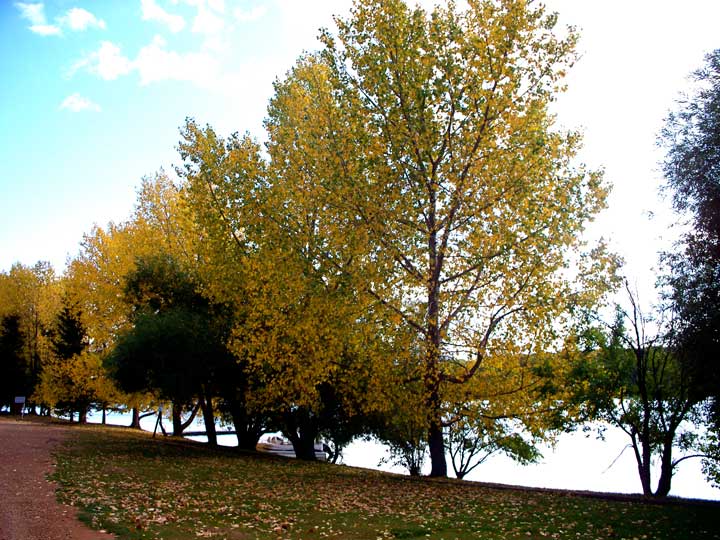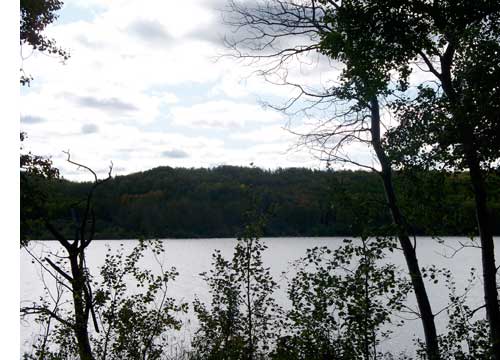 The sheltered nature of the lake itself explains the reputation it has for water skiing and wake boarding. You really could not design a playground for water sports any better than this one. There is a modest man made public beach but that is for the day and camper visitors because most of the population have their cabins each with their own pears and lake front. We have not included pictures of the amazing variety of cabins as they range from large houses to modest summer cabins and definitely everything in between. These you really need to see for yourself.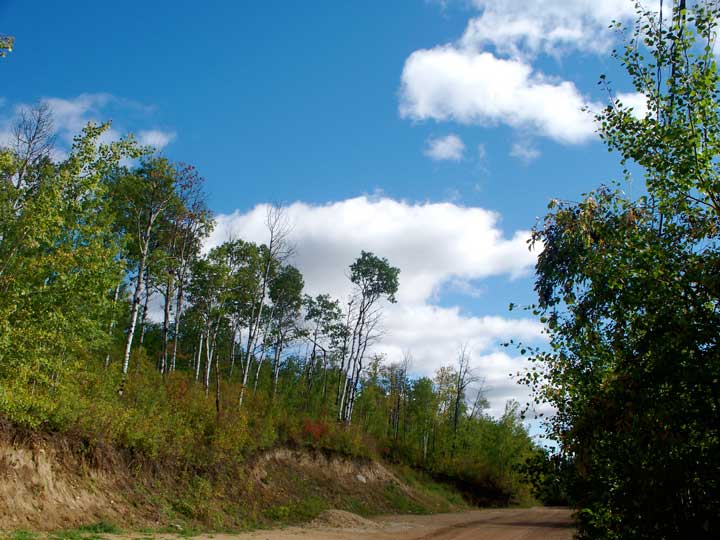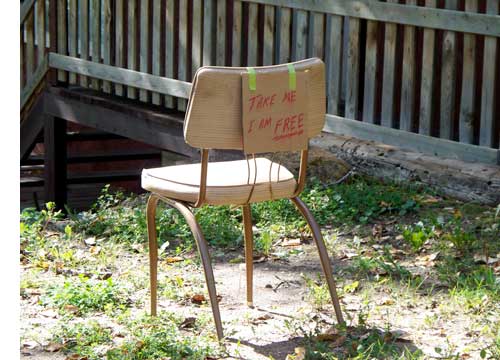 Clearly, the majority of the dwellings are both summer and winter places while many must be the principle dwelling all year round of the owners. To really see these properly we would have needed a boat to realise the breathtaking beauty of the place and the setting for the cabins.

Long after the end of season we were surprised at the large number of people living there but even with the cool wind that whistled over head the park was utterly summer like and the large number of cars seem completely normal.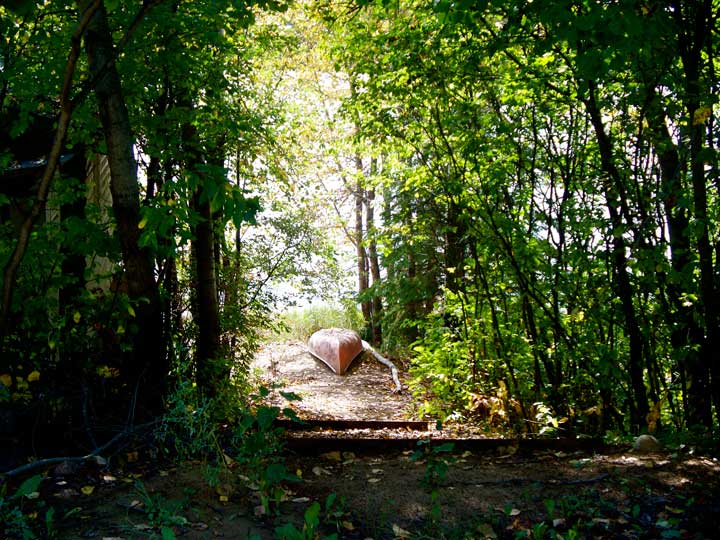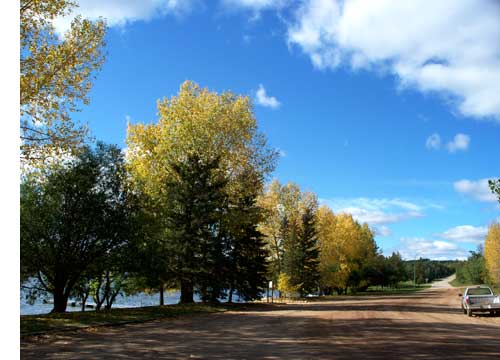 There are at least three camp grounds one of which is for trailers only and it was obvious that many sites are home base for the trailers still on site. But, there were all kinds of impressive camp sites along with hiking trails and exceptional services with a store and fuel depot. There are also some open playing fields and a sumptuous playground fitted with the latest in playground equipment.

We also drove around a boat parking lot complete with trailered snow machines and a flock of ice fishing huts. This is one great place.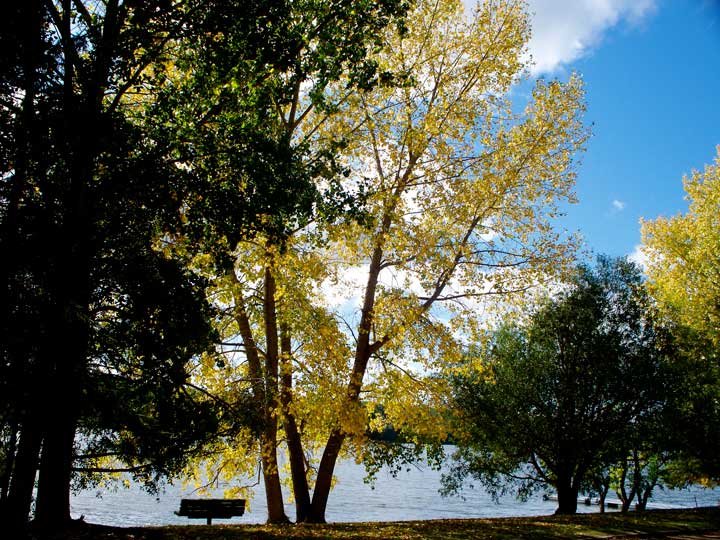 ---
Return to Ensign or Saskatchewan News
This page is a story posted on Ensign, a daily web site offering a variety of material from scenic images, political commentary, information and news. This publication is the work of Faster Than Light Communications . If you would like to comment on this story or you wish to contact the editor of these sites please send us email.
Editor : Timothy W. Shire
Faster Than Light Communication
Box 1776, Tisdale, Saskatchewan, Canada, S0E 1T0
306 873 2004