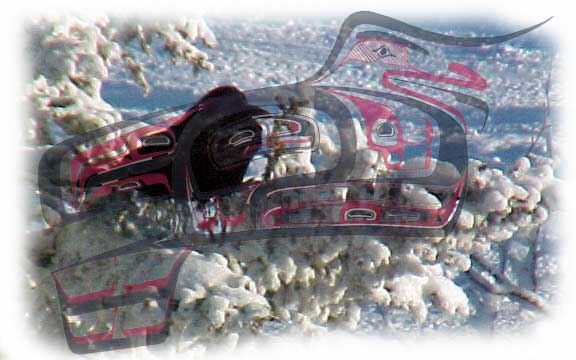 Ravens and woodpeckers
Carrot River - Thursday, January , 2003 by: Sandra McIntyre
What can I say but "thank you" for a beautiful essay on subject(s) on which I had just recently been ruminating. You so aptly tied together deeply moving phenomenon that yes, are so very fragile, and so should be cherished all the more for their very fragility. And, if we were not made to enjoy what is so moving, and so fragile, why were we and what we sense made the way we and they were made?
Walking around Carrot River, this morning, the little gift of a few degrees, and the sounds of nature made me especially appreciative: ravens flew close, making soft sounds I had never associated with the species, and I saw (and heard!) my first Canadian woodpeckers, which I understand is unusual, this time of year. How could our ability to appreciate these things, on a sunny day in January, not be part of some plan?
Again, thanks for sharing with us something more to enjoy and to think about...
Editor's note: until this fall Sandra was a resident of San Jose California
Reference:
Denali West Lodge a story about the Raven
Russell, Davy, Engima of the Corvidae, april 20, 2001, X-Project Paranormal Magazine
The tale of the raven (Slave myth)
Smartest of all birds BBC
Poe, Edgar Allen, The Raven
This web site on Genus Corvus is outstanding with an explanation about the connection between folklore and the remarkable more than fifty year life span of these amazing birds.
---
Return to Ensign - Return to Saskatchewan News
This page is a story posted on Ensign and/or Saskatchewan News, both of which are daily web sites offering a variety of material from scenic images, political commentary, information and news. These publications are the work of Faster Than Light Communications . If you would like to comment on this story or you wish to contact the editor of these sites please send us email.
Editor : Timothy W. Shire
Faster Than Light Communication
Box 1776, Tisdale, Saskatchewan, Canada, S0E 1T0
306 873 2004