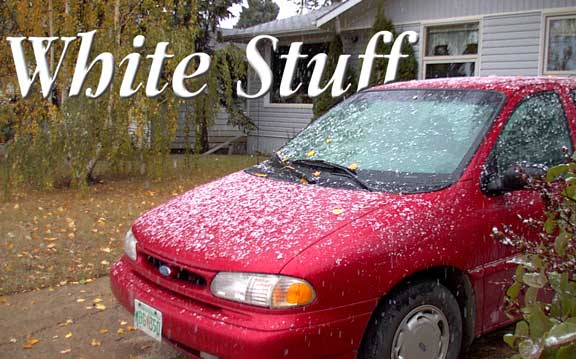 FTLComm - Tisdale - september 22, 2000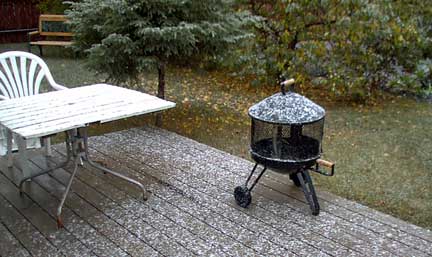 At 11:47 this morning the sun crosses the equator giving us a day of equal daylight and dark but it is also the offical beginning of autumn. This morning's -1 temperature turned the light rain into snow this morning.

This last couple of days of cold weather are very normal for this time of the year and of course we all expect things to warm up as this first inital cold air passes us and some warm air is on its way to give us lots of pleasant autumn weather yet before we get to see our normal white world world for the six months.
When we lived in Yukon it was not unusal for this first snow to come in late August and disappear not to return to mid or late October. Being six degrees latitude South we can expect permanent snow as usual during that first week of November, just before remembrance day. Between now an then it is up to fluxuations in the quasi stationary front and what weather comes hiking over the mountains from the Pacific.