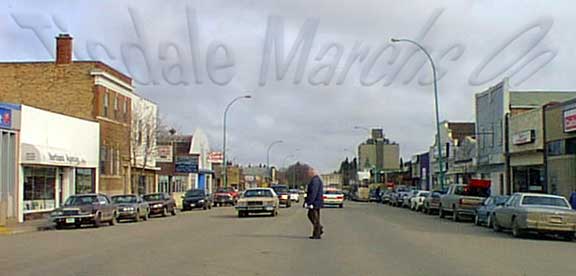 FTLComm - Tisdale - March 30, 2000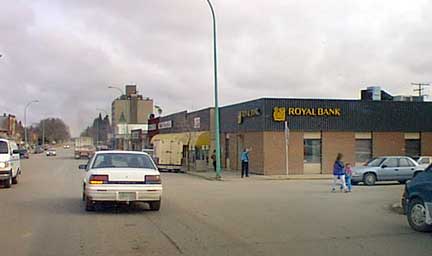 Last night the Tisdale "AA" Midget Ramblers won the provincial championship as they defeated Melville 6 - 2. This win was a spectacular game after having lost 5 - 3 in Melville the Midget Ramblers are the team of the year. Last night's game officially ends the hockey season for this year. Well almost, there is a recreational hockey tournament this weekend and the ice will be taken out on Monday.

Minor hockey and ringette will celebrate the triumphs of the season with their annual banquet Saturday night.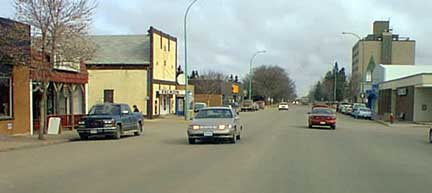 As mention today in Ensign
today is the beginning of the Region 7 Drama Festival with representatives from surrounding communities taking part in this great event.

The movie this weekend in Tisdale is none other then "Cider House Rules" with the Oscar winning performance by Michael Caine.

These pictures taken around 10:00 this morning and show that a lot of people are shopping and folks look pretty busy as the Month of March comes to a close.