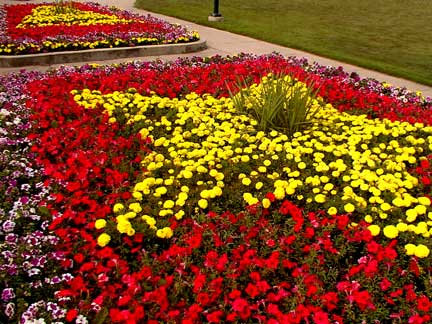 Each year the Parks and Recreation division of the Town of Tisdale makes a big effort to enhance the beauty of the community with planters, lawns and trees.

This year the very late spring really held back the development and the lack of rain kept the grass near brown almost all summer.

But the park is looking good now and it seemed like a good idea to share this display with you.

Here is what it looked like two years ago.