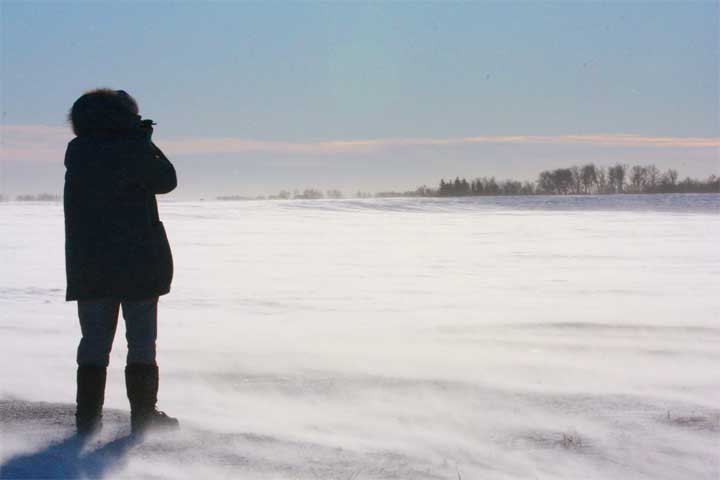 images by Joanne Mortenson
Taking a picture of taking a picture
FTLComm - Tisdale - Wednesday, February 11, 2009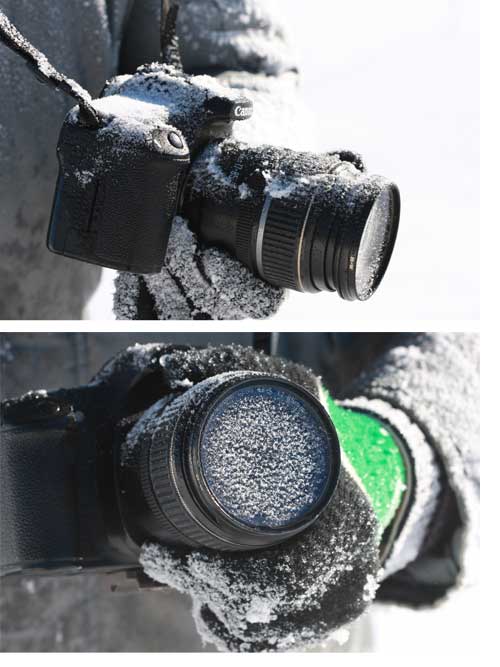 On February 7th Ken Jones and Joanne Mortenson went off to the Pilot Butte area to get some winter pictures. Ken is a regular contributor to Ensign and both he and Joanne are members of a Regina photography club that loves to get involved in the whole picture taking process.
While Ken was capturing his images Joanne documented Ken's efforts to get that right angle with the sun and snow. As you can see the getting right into the action of a bunch of drifting snow has a hazardous affect on a camera. In this case Ken's Canon shut down on him.

It is this extra effort that gets that memorable shot. Ken has during his picture taking career got in the right spot many times capturing the Grey Cup game in Regina, recording Royal visits and making a sporting event like the Canada Summer Games in 2005 immortal. Besides his attention to angle and light Ken is a strong believer in volume and selection to find the good one.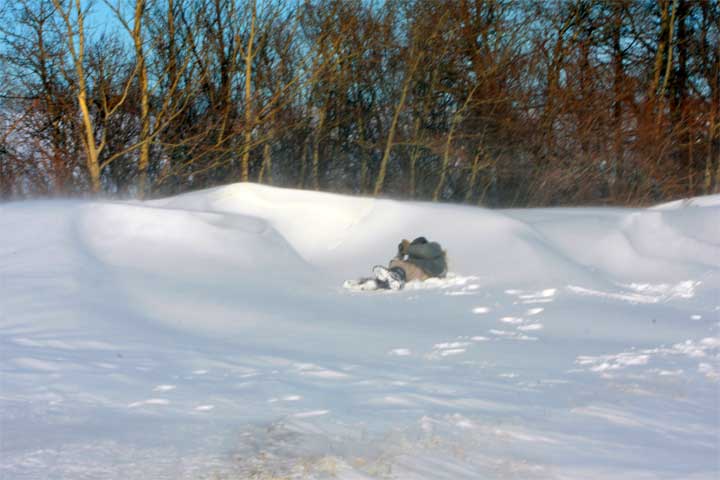 ---
Return to Ensign
This page is a story posted on Ensign, a daily web site offering a variety of material from scenic images, political commentary, information and news. This publication is the work of Faster Than Light Communications . If you would like to comment on this story or you wish to contact the editor of these sites please send us email.
Editor : Timothy W. Shire
Faster Than Light Communication
Box 1776, Tisdale, Saskatchewan, Canada, S0E 1T0
306 873 2004