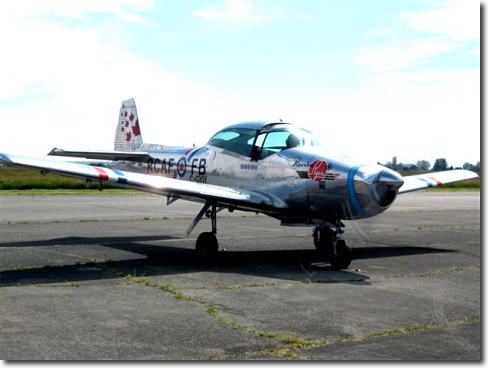 Boundary Bay Air show
Boundary Bay - Thursday, June 24, 2010 by: Brian Marlatt

The 6th Annual Boundary Bay Air Show. It is a free event sponsored by local business and the Boundary Bay Airport. This is the first year I have been able to attend since previously I worked all Saturday's and it is a one day event. It was the first real summer like day of the year and, marvellously, the day before Father's Day, so great timing.

2010 is the 100th anniversary of the first flight in British Columbia and the 100th anniversary of the first air show in North America, according to the announcer on the day, June 19.

Boundary Bay was home to RCAF Hawker Hurrricane Mk. XII's on west coast defence during the war (hence the Royal Canadian Air Cadet "Hurricane" Squadron designation) and later Kittyhawks as well. For a time it was used to train pilots on Liberators.

Interestingly, you will also note photos of the really quite marvellous London, Ontario and Wiener Neustadt Austria built Diamond DA-42 Twin Star and the two seater DA-40. Really quite elegant all-composite designs. The DA-40 can run on ordinary automobile grade gas and the version of the Twin Star flies on jet fuel at $1.10 a litre at a consumption rate of about 8.5 US gal. per hour with a range that will get you from here to Regina, according to the BCIT info guy.

Editors note: Brian has provided us with pictures of the static displays and the air show itself. Some of the images were taken with an interesting CMOS chipped camera that does not freeze something in motion so the propeller blades or rotor blades in some images appear distorted.