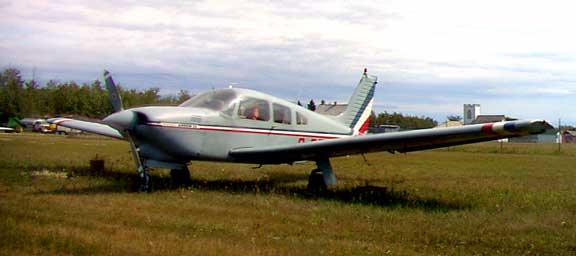 Piper Turbo-Arrow III
FTLComm - Tisdale - Tuesday, August 6, 2002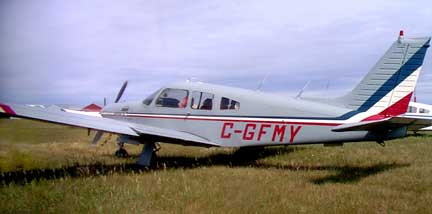 For those of us who fly fixed gear aircraft the retractable gear aircraft is often referred to as having folding gear (perhaps even collapsible gear).

Piper's line of successful Cherokee single engine planes of the late sixties needed a retractable and Piper introduced a high performance and amazing capable aircraft the Commanche which had outstanding performance and was extremely durable. Most people were puzzled with Piper ended the production of an aircraft its owners adored in 1971. The smaller and less expensive to build Arrow had been introduced in 1967.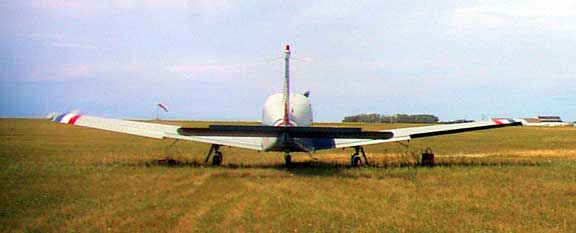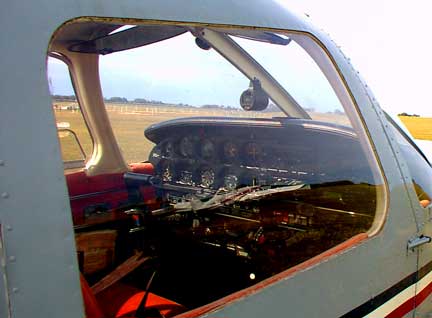 Piper's Arrow was really a Cherokee with retractable gear. A four place aircraft with the added maintenance cost of servicing a somewhat less than adequate landing gear with its doors and panels. With 10% more horsepower the Arrow delivered 12% more cruise speed but its operating cost was significantly greater due to maintenance.

Piper added two feet to the wings in 1972 with an increase in the cabin length. The machine in these pictures is a 1978 Arrow III which had a semi tapered wing the following year with the Arrow IV the tail was redesigned as a "T" tail and the aircraft given a three blade prop.

This Turbo-Arrow (PA-28RT-201T) is a commercial aircraft owned by Aviation International of Guelph Ontario has a gross weight of 2,900 pounds, the same as the Commanche 250 shown at the bottom of this page. It has a two hundred horse power turbo-charged Continental engine that delivers a cruise speed of 190 mph, the aircraft stalls at 66 mph, and a gasping 20,000 foot ceiling. Its seventy-seven U.S. gallon fuel tank will take it nine hundred miles and it needs 1,620 feet of runway to get airborne.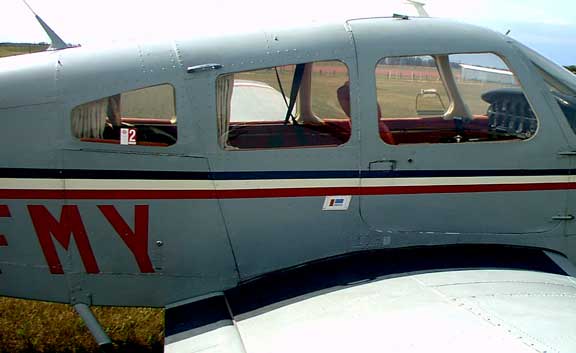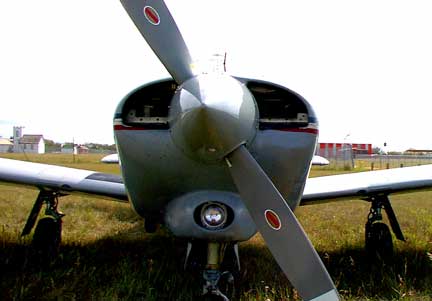 I have flown in an Arrow and being used to a relaxed Cessna 182 size cabin I found the narrow cabin uncomfortable and that one door seemed like a design shortcoming. But compared to the 182 I was flying at the time the Arrow seemed like a very nimble machine with a more responsible roll rate and excellent performance.

The 200 horse power Arrow cost less for fuel than my slower 150 mile per hour Cessna 182 with its 260 horse power engine.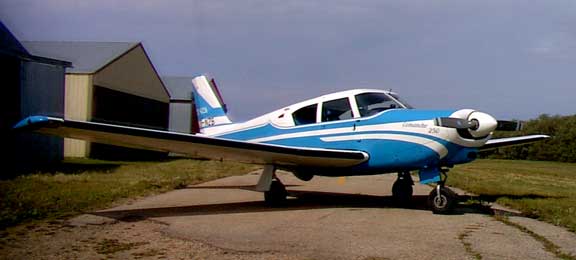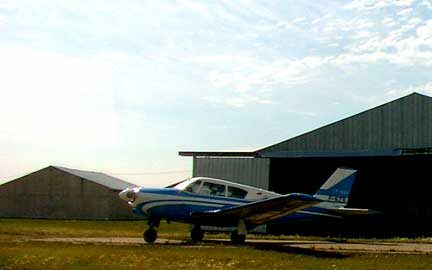 This Piper Commanche is a four place aircraft with 60 U.S. gallons fuel capacity, 250 hp Lycoming engine, cruises at 180 mph, stalls at 61 mph, has a ceiling of 19,800 ft. and a range of 748 miles and uses 1,650 feet of runway to take off and lands in a thousand feet. It has bigger and more rugged landing gear. The Commanche's interior is only slightly larger than the cramped Arrow.
References:
Piper Turbo Arrow III for sale
1977 Piper Turbo Arrow III for sale $119,500 US
1977 Piper Turbo Arrow III for sale
1985 Turbo Arrow IV for sale $131,310 US