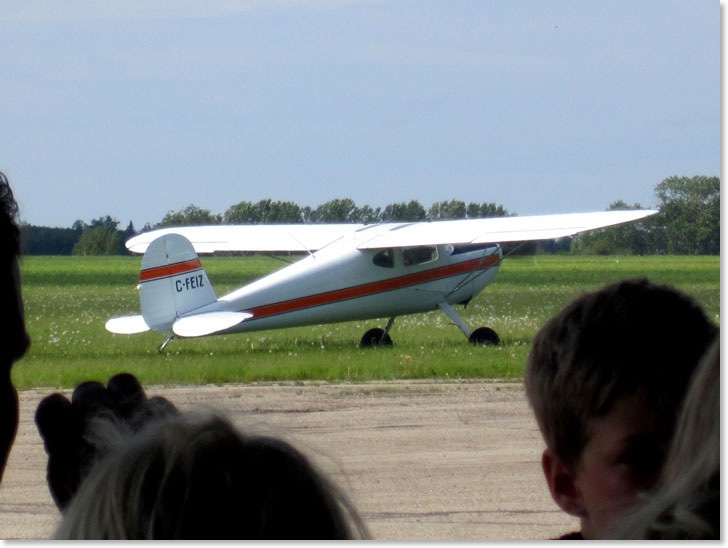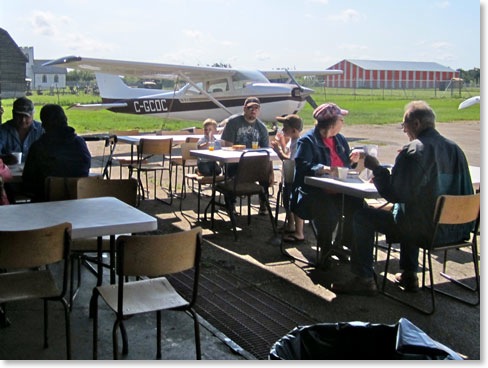 Fly in breakfast
FTLComm - Tisdale - Tuesday, June 21, 2011
For many years it has been known as "motor madness weekend" but this year the
Tisdale Chamber of Commerce
has relabelled it as "parade weekend". It really doesn't matter what you call it because it is Tisdale's special weekend in late June with a parade on Saturday, stock car races Saturday and Sunday and the annual
Tisdale Aviation Association's
fly in breakfast. Now there have been years when this has been a beastly cold and rainy day, for indeed though we really don't realise it, this weekend in June is almost always accompanied with unsettled weather. Last year there was a flood at
Maple Creek
washing out the TransCanada highway, this year the flooding was in
Weyburn
and
Estevan
with the TransCanada shut down from
Balgonie
to
Whitewood
because of flooding. But in Tisdale. . . though there was some rain Friday and high humidity we made it through the weekend with smiles and Sunday was a dandy of a day.

.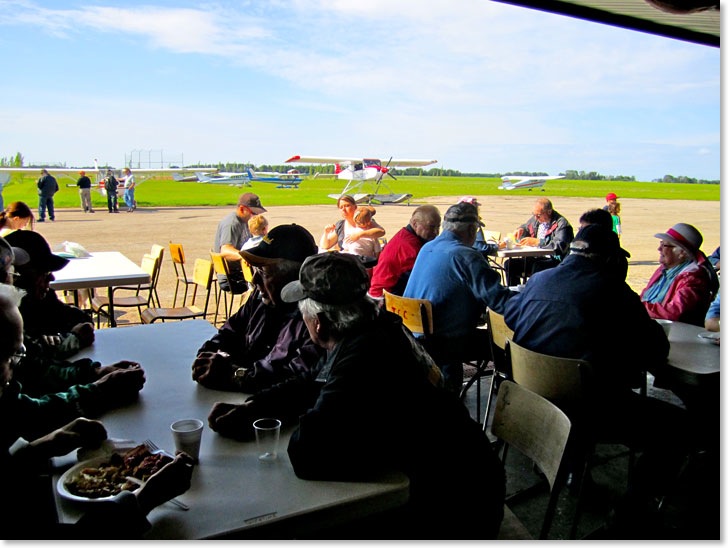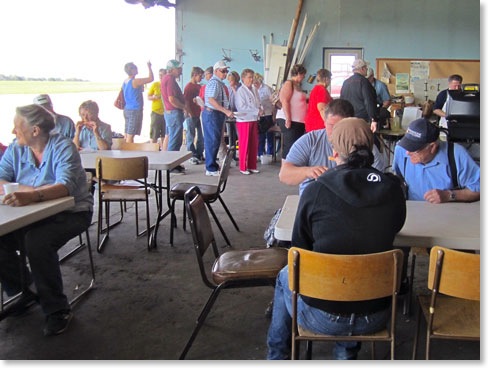 The sun was shining, it was right around 20ºC when we got to the airport for breakfast around 9:00.


I was surprised to see cars lined up along the road in as there was a large crowd (by Tisdale standards) of breakfasting folks. There were a few fly in visitors including a cool amphibian with an unusal four bladed prop. It was back into the sky before we finished our eggs.

The thing is Tisdale folks enjoy any reason to get together to share stories and visit over breakfast. Sunday morning was ideal. Not only was the weather just great but the breakfast was up to the high standard the aviators have set for themselves.

.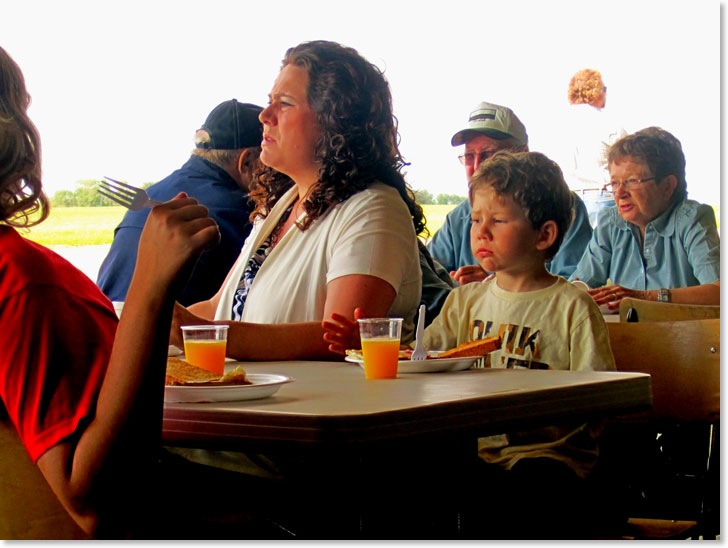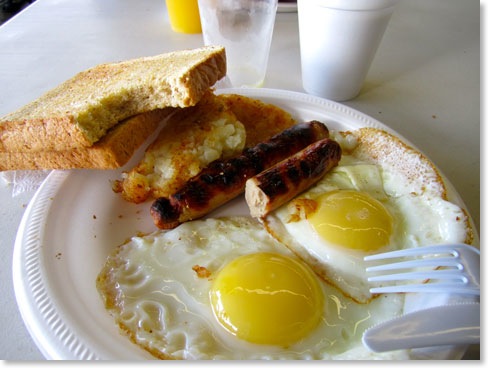 Sausage, eggs, potatoes, toast, juice and coffee for $8.00. This function is pretty well the only fund raiser the small group of flying enthusiasts hold each year and with the money they raise they do more then their part in keeping the airport on the map and bringing flying business to Tisdale.


General aviation is far more than just a few sport fliers. A community's airport is a portal for business and is one of the main components investors and corporations look for when they consider a place to grow their business. Tisdale's paved runway is lit and the terminal building has the facilities needed to host the traveller who drops into Tisdale for fuel, repairs or to conduct business. There are also a grass cross strips 08/26 and 17/35.