Golden Age Centre Materials Delivered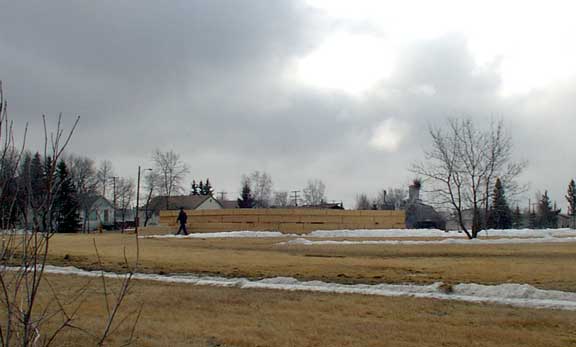 FTLComm - Tisdale - April 5, 2001
The original project was scheduled to begin construction a year ago after the town provided the land and began working making it ready for the project. Funds were raised and the goal met so that the project could go ahead. But that is when there was disagreement as to the location for the centre.

Now after a year's delay it looks like this vital project for the seniors of Tisdale is about to take shape. The rafters arrived on the site yesterday or today and are piled up waiting for the ground were to be carried out and construction to get underway.

During the course of the building of this Gold Age Centre we provide you with updates and pictures as the project develops.