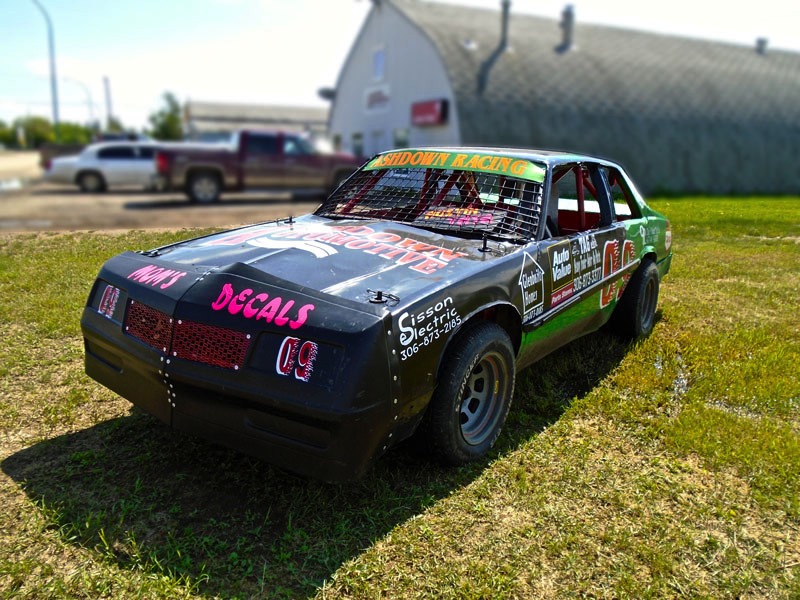 Ashley's car
Tisdale,
Sunday, June 29, 2014
by Timothy W. Shire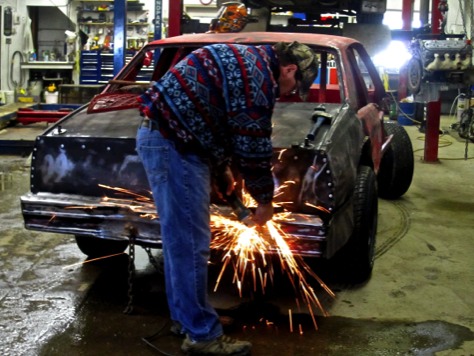 The stock car
racing season for this year in Tisdale
got off to a sloppy start as the first race of the year scheduled for last weekend was rained out. But Ashley's car, this year's
Ashdown Racing
competitor, was ready and will be on the track July 5.

After two seasons the car was given a major overhaul with a new engine and the body work spruced up and given a new paint job with a new set of decals.

The new engine was running a little hot at first but it is in first class condition now with over 200 laps of practice.

.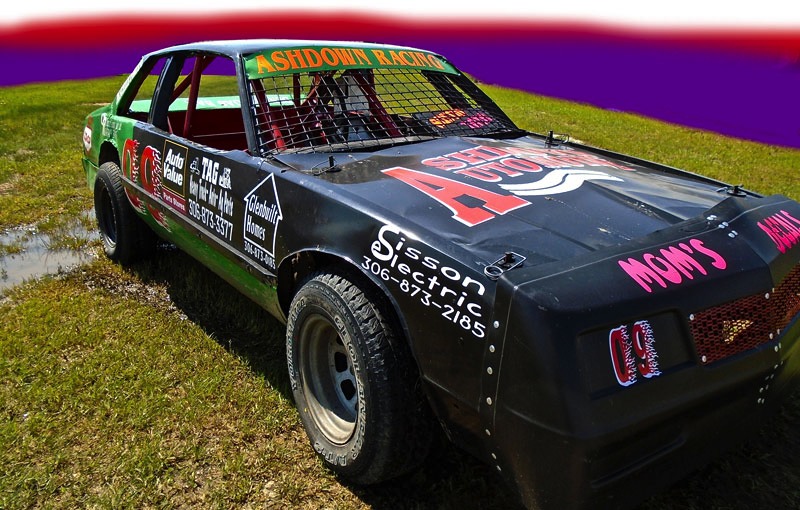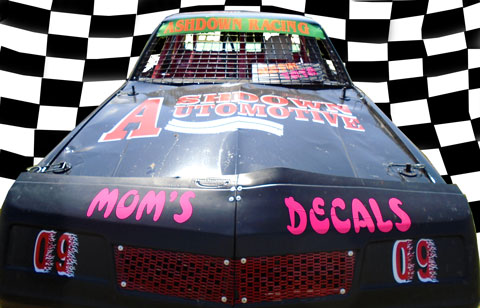 This car placed second over all last season only two points behind the leader Dustin Randall. This is a very skill related sport. The cars in stock car racing are nearly equal in performance and winning is not a mechanical or technical thing but relies on the drivers skill and strategy during the races.

Ashdown Automotive has the equipment to create these decals you see on this car. Maxine Ashdown produced all of the labels on this car.