Tourist booth and pool open today

FTLComm - Tisdale - Friday, May 21, 2010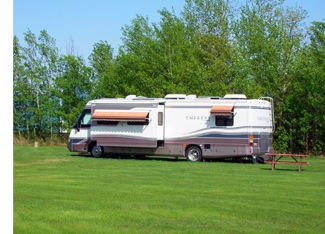 Each year the long weekend starts the summer season for most of Saskatchewan. Not only do we plant our gardens on the Victoria Day weekend, which we did, but it is when the community swimming pool opens and the Tisdale Tourist Booth is open for business.


This afternoon I met Shantel Tetarenko who is a grade ten student at TMSS and is signed on as one of the people who will work in the tourist booth meeting visitors and attending to the camp ground. Three sites in the campground are currently occupied with another booked for the weekend..


I proudly proclaimed that we got our garden in yesterday and Shantel said her folks are working on theirs but her grandfather has been on the ball and there is stuff already coming up in his garden.


Part of the tourist booth and camp ground is the mini-golf course which got quite an overhaul last summer and is ready for duffers to go a round or two.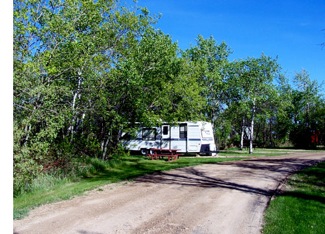 Driving through the campground it is really in nice shape and gives visitors to Tisdale a good impression of the community. The trees are leaving out nicely and the grass looks pretty good for this time of the year. There have been some upgrades to the campground this with the addition of some modern outdoor washroom facilities and the roads in the campground are far better than most of the streets in town.


Actually its not fair to make negative remarks about Tisdale's streets after all they are probably better than those in a war zone or some part of the world suffering a major natural disaster. Tisdale's 40kph speed limit is no longer in need of enforcement since few parts of the town have streets where a vehicle can achieve that blistering pace. But, if you are up to the rigours of cross country off road travel hustle down to the tourist booth for a round of mini-golf or take a dip in the pool.