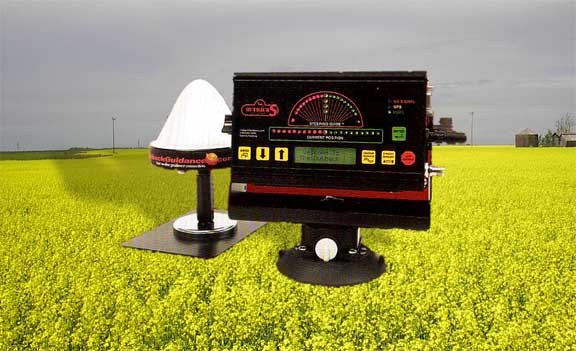 Should have had it thirty years ago
Brendaren Farms - Friday, August 6, 2004 - by: Edwin Wallace
I know I can't justify having such a thing on our small farm but I just purchased an "Outback" guidance system. I should have had it 30 years ago!
My neighbour, Ray, brought his over to let me try it out. I phoned him later and told him he was a damn poor neighbour to have, because I was now going to have to spend a bunch of money. I just had to have one!
It has made field spraying a 'no stress zone'! I now use it for any field work. and for the first time this weekend we are taking it to Turtle Lake to mount on our pontoon boat. When I troll through a good fishing spot I will be able to make a pass back through to get any stragglers. How unfair is that? (I can never find the same path through the water - no sailor in me.)
Armstrong Implements, in Swift Current, brag that they have sold about 320 units in their general dealership area.
I'm Edwin Wallace
References:
Outback Guidance
Armstrong Implements
Shire, Timothy W., GPS spraying, July 22, 2004, Ensign
---
---
Retrun to Ensign - Return to Saskatchewan News
This page is a story posted on Ensign and/or Saskatchewan News, both of which are daily web sites offering a variety of material from scenic images, political commentary, information and news. These publications are the work of Faster Than Light Communications . If you would like to comment on this story or you wish to contact the editor of these sites please send us email.
Editor : Timothy W. Shire
Faster Than Light Communication
Box 1776, Tisdale, Saskatchewan, Canada, S0E 1T0
306 873 2004