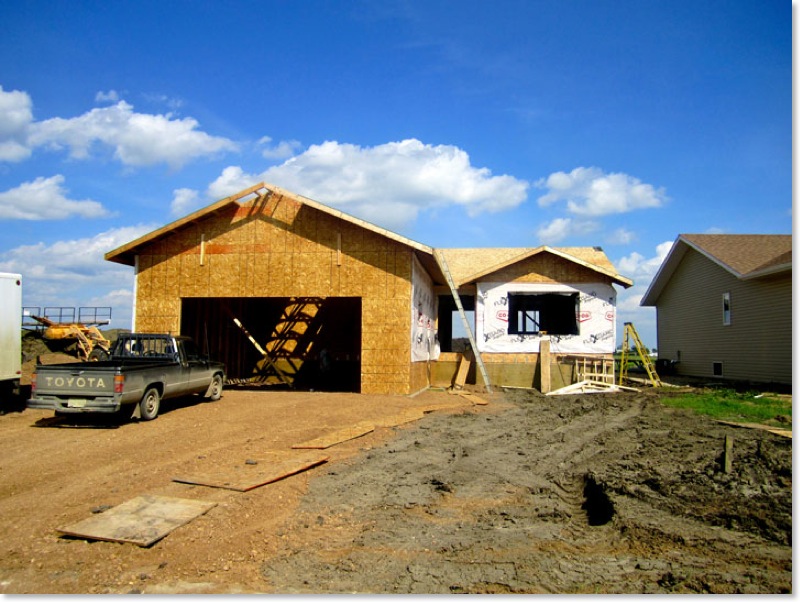 House three

FTLComm - Tisdale - Wednesday, June 29, 2011
This house when the footings were being laid was the last house on the north end Newmarket Drive. The excavation and footings were undertaken on the week of June 9.

The is a Rise Construction project with a wood basement and has moved along very quickly. Though the rain made work messy at times the construction process was not hindered and moved right along so that the rafters and roof sheeting went up this week.

As you look at the pictures the time and date of each picture is shown beneath the picture.