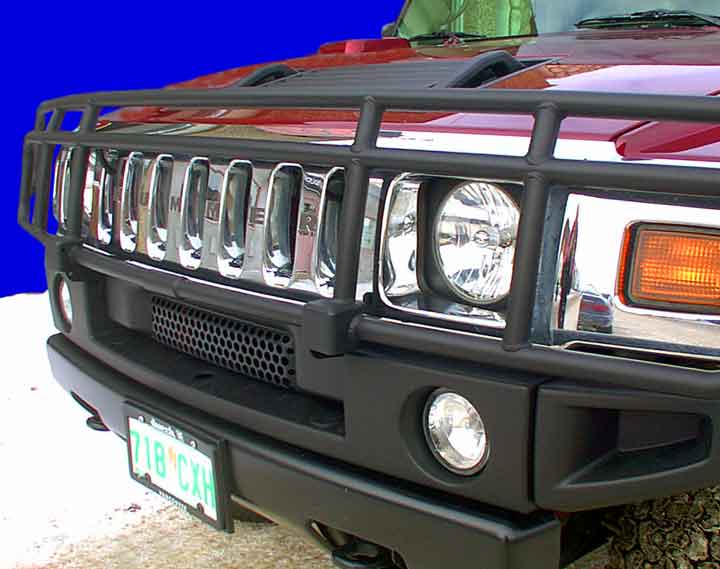 Hummer H2
FTLComm - Tisdale - Wednesday, February 19, 2003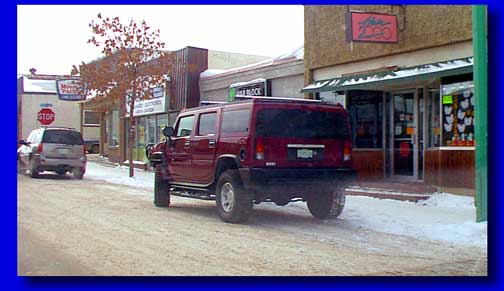 Heading down main street yesterday I was surprised to spot the ultimate Sports Utility Vehicle parked right downtown. The first time this vehicle was mentioned on this web site was when I took some pictures of a kit vehicle based on a General Motors Suburban then a follow-up story when someone pointed out indeed the pictures we had posted were of a replica.

Well this time we have the images of the real thing and auto experts are quick to point out that the demand for this extremely expensive machine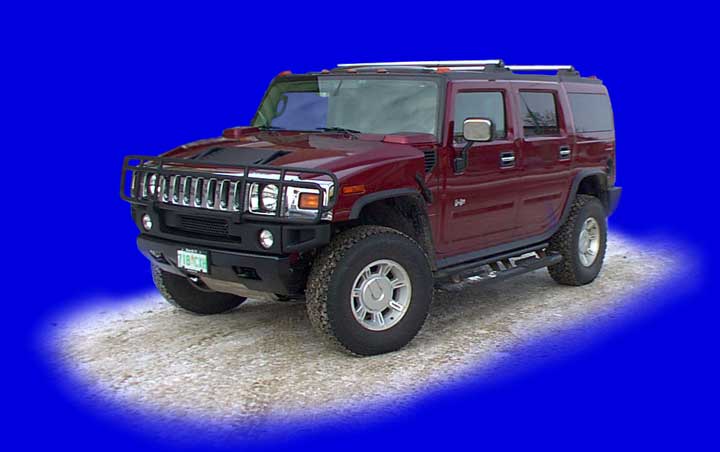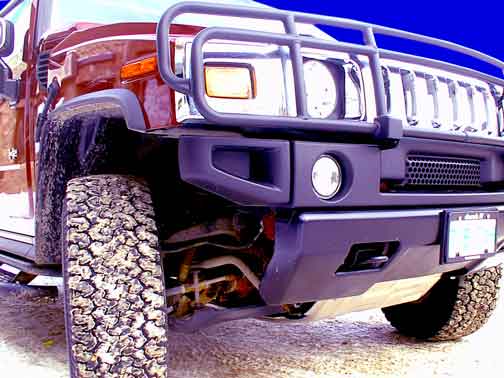 is extremely high.

From these pictures you can see that this is a big machine designed for on and off road use.

The form function match on this vehicle looks like a bit of overkill as it seems that few drivers would ever require a vehicle with the capabilities to be available with a vehicle that seems to have more of a relationship with an armed personnel carrier than with a family sedan.

The General Motors love of glitz seems to have been included in the way this bruiser has been fitted out with chrome and ostentatious in your face testosterone tainted design. One might describe the design as preemptive road rage.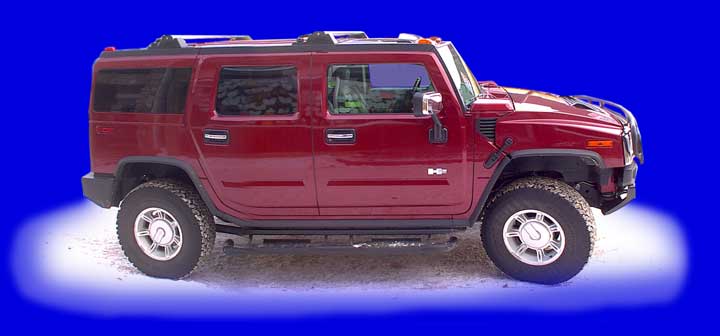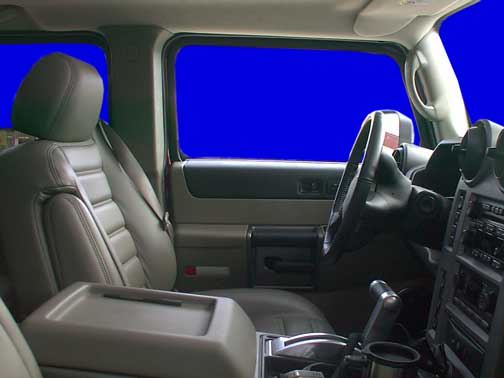 This interior shot shows a very luxurious vehicle with leather and space for giants.

The driver's position has the look of what we might imagine the cockpit of a B-52. In actual fact the cockpits of most large aircraft are amazingly cramped as they are situated well forward and space is always at a premium. But this machine definitely has the military no-nonsense features and no doubt this the "charm" that some people would like to see themselves enthroned behind its controls.

The first I saw on television was in the Miami CSI programme and I found myself nodding my head, "yeah, cool, now that would boost one's ego." Dream on!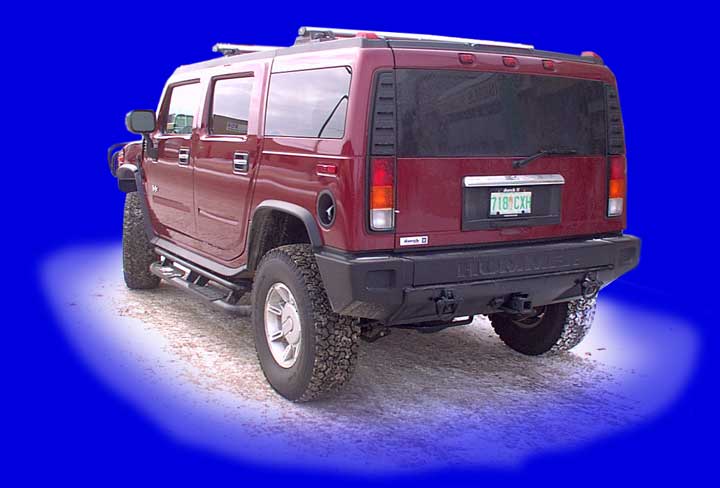 ---
Return to Ensign - Return to Saskatchewan News
This page is a story posted on Ensign and/or Saskatchewan News, both of which are daily web sites offering a variety of material from scenic images, political commentary, information and news. These publications are the work of Faster Than Light Communications . If you would like to comment on this story or you wish to contact the editor of these sites please send us email.
Editor : Timothy W. Shire
Faster Than Light Communication
Box 1776, Tisdale, Saskatchewan, Canada, S0E 1T0
306 873 2004