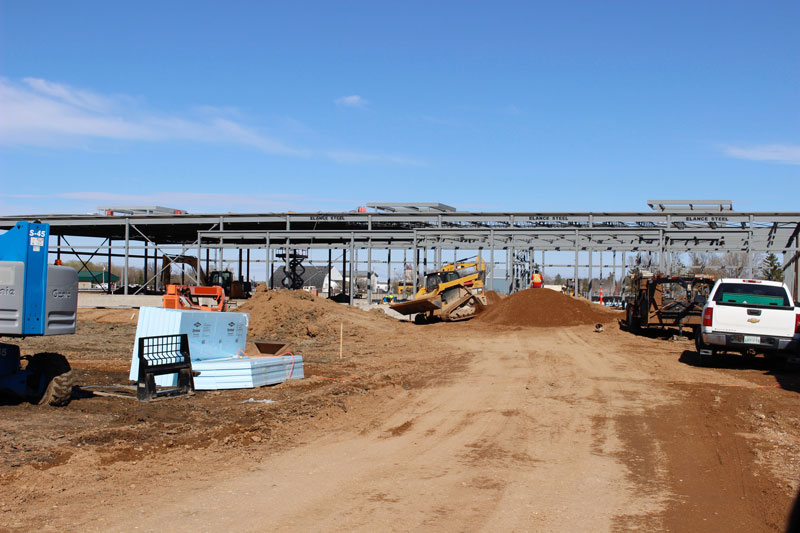 The new food store work site as it was Wednesday, May 10, 2017
Construction in Tisdale, May 2017
Tisdale
Thursday, May 11, 2017
by: Timothy W. Shire
Any given day throughout the entire year every year in a community like Tisdale there are always construction projects, some are renovations while others are new building being added to the place like parts of an ever growing puzzle. The three notable projects on going right now are covered with this story. The new food store taking shape beside the Co-op convenience store new the intersections of highways #3 and #35 is by far the largest at this time. But a
new house in Megan Landing
, the first in the area is just being topped off. In the far northeast corner of Tisdale there is a
large commercial property
underdevelopment featuring a five bay garage.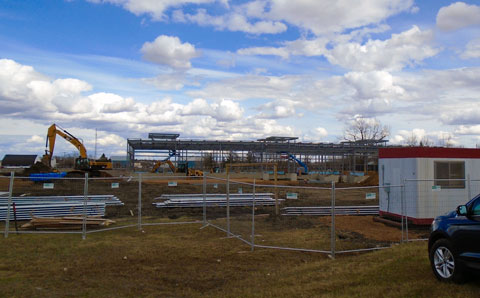 The new food store is a big project with a large crew of workers on the site and involves not only the development of a large steel structure but the reshaping of the surrounding land to create its parking lot and service area. The picture at the top of the page was taken yesterday after 4:00 on Wednesday, May 10. The image on the right was taken on May 3 and with the number of workers and the equipment involved it is not safe to get in there for some more detailed pictures. The picture below shows the steel structure as it was on April 21.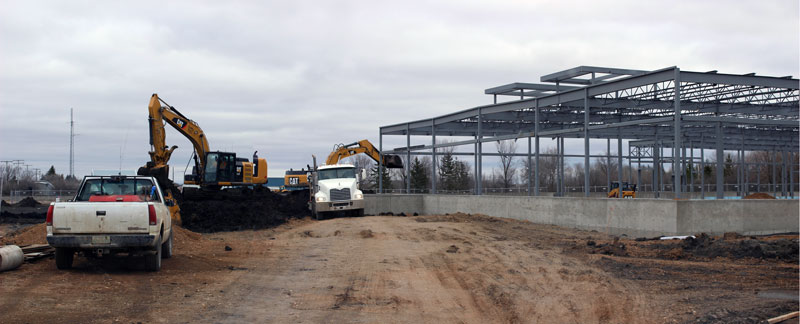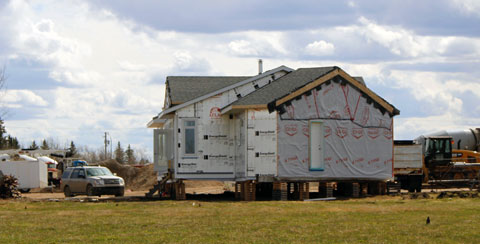 On the right is a picture of an RTM put together over near Little's RediMix.

Another large project is the refurbishing of the underground tanks at Wick's gas bar at the north end of Tisdale and seen in the picture below.