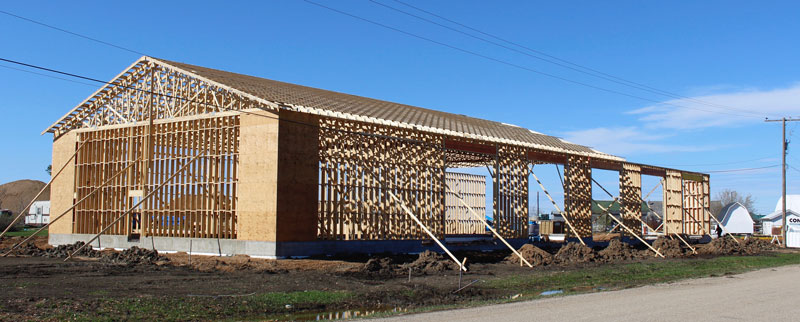 As the project looked on May 10
Commercial property in Tisdale's northeast
Tisdale
Thursday, May 11, 2017
by: Timothy W. Shire
This page demonstrates the clear advantage of building a large structure with wood. The speed of putting the building together and the durability make wood construction ideal.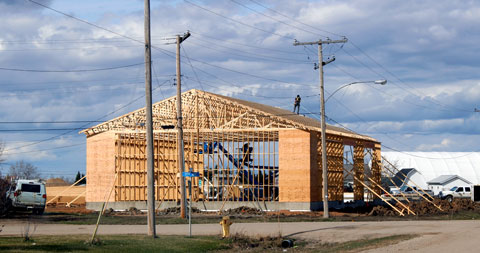 This is a large building and as you can see as the truss beams are position this is how it looked on May 4. The building has five really large doors along its east side.

There was a crew of six assembling the building at this point.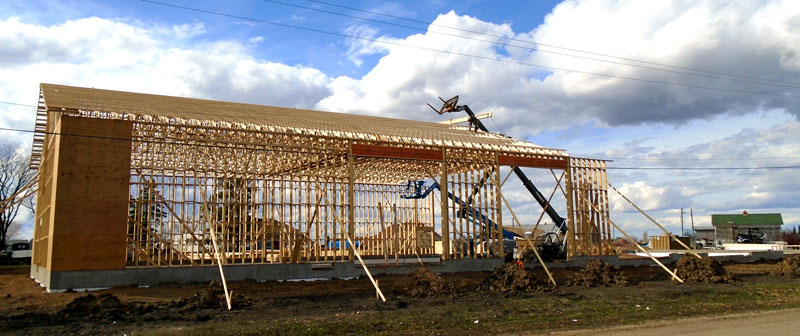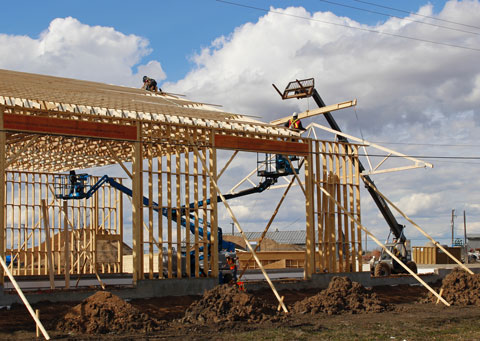 As a sidewalk superintendent I was truly impressed with the straightforward process of positioning the truss beams utilising the modern self propelled work lifts on each side and the simple crane to raise the rafters into their position.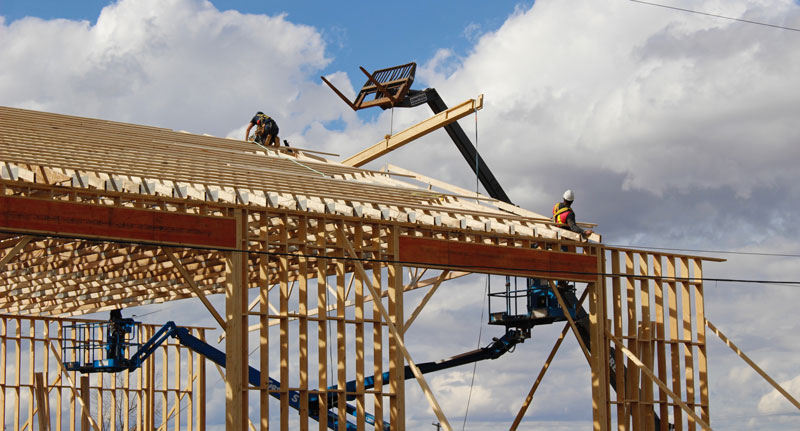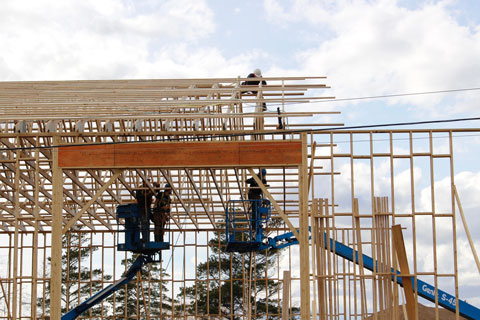 The surface roof workers were both wearing safety lines and utilised air powered nail drivers.

Modern construction techniques are only another example the use of technology is reducing the workforce. Even fifteen years ago to do this same structure would have required a crew with ladders and scaffolding with twice or more as many workers.