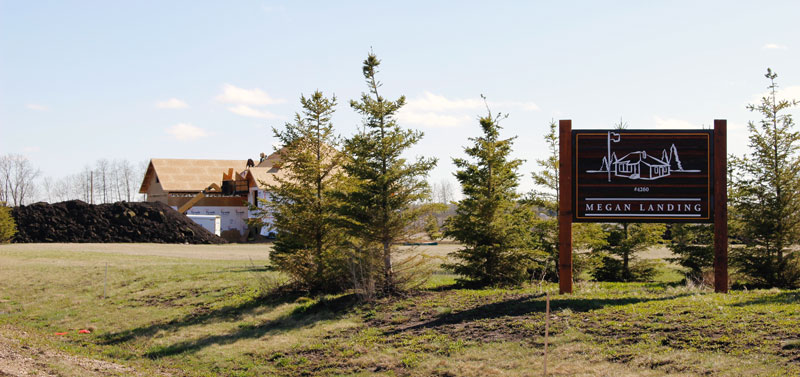 Megan Landing is the new subdivision just west of Tisdale Airport
Megan Landing's first house
Tisdale
Thursday, May 11, 2017
by: Timothy W. Shire
Oddly enough the first property to be developed in the Megan Landing subdivision was a large construction equipment yard and garage. Clearly someone got their wires crossed if they had intended the Megan Landing area to be a nice residential acreage size lot subdivision.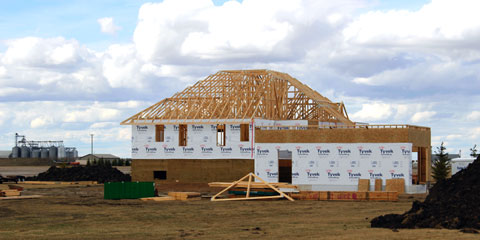 This picture taken on May 3 shot from the south gives you a sense of the location as you can see Parrish and Heimbecker's plant across the highway to the north.

The image below was taken on April 21 and shows the lot as the beginnings of the house take shape.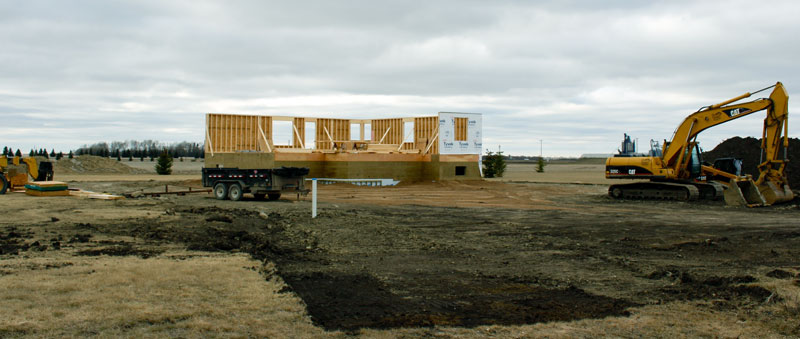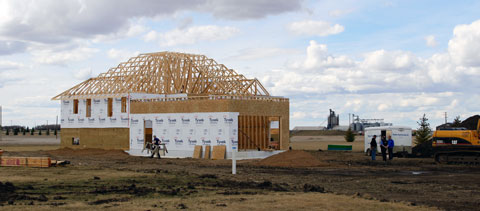 Clearly the developer here wants to get the yard right as they have moved a lot of each around in preparing the site for this large house.

The contractor on this project is Farber Construction.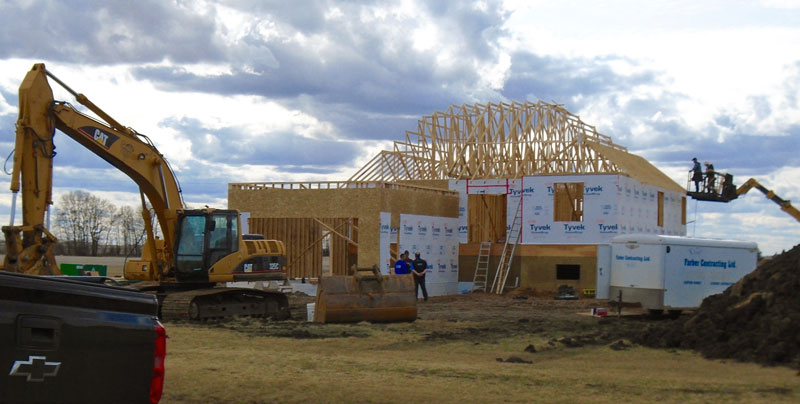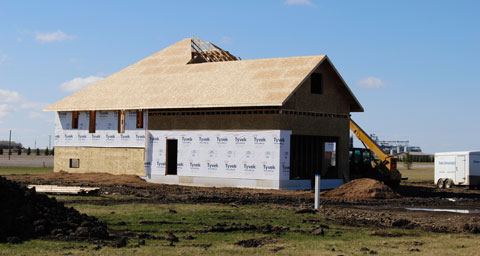 This picture on the right and the one below were taken on Wednesday, May 10 and show the sheeting nearly completed.

Many of the lots around this site have "sold" signs on them.