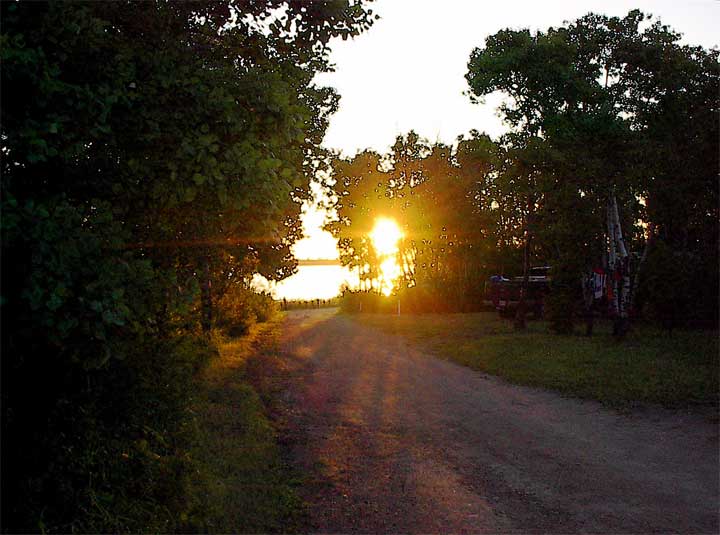 Waldsea Regional Park
FTLComm - Humboldt - Wednesday, August 23, 2006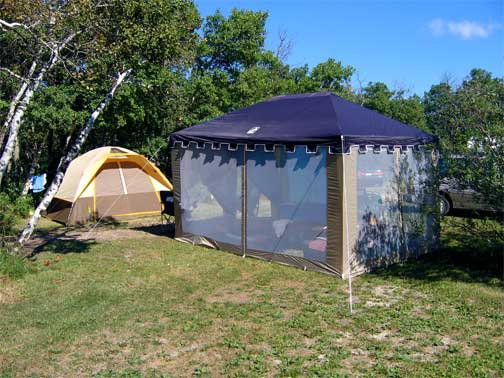 One of the things I love about Saskatchewan is that it is full of surprises. When you drive east from Saskatoon to Humboldt, guess what, its just as pretty and the landscape as varied as the rolling country between Saskatoon and Wakaw.
Humboldt is just over the hills on the really flat land that stretches all the way to Yorkton, so flat there is little drainage and a series of lakes cover the countryside. One of these beauty spots is Waldsea just a few minutes to the north west of the town of Humboldt. The park is only a few miles from Marysburg, the site of the great church.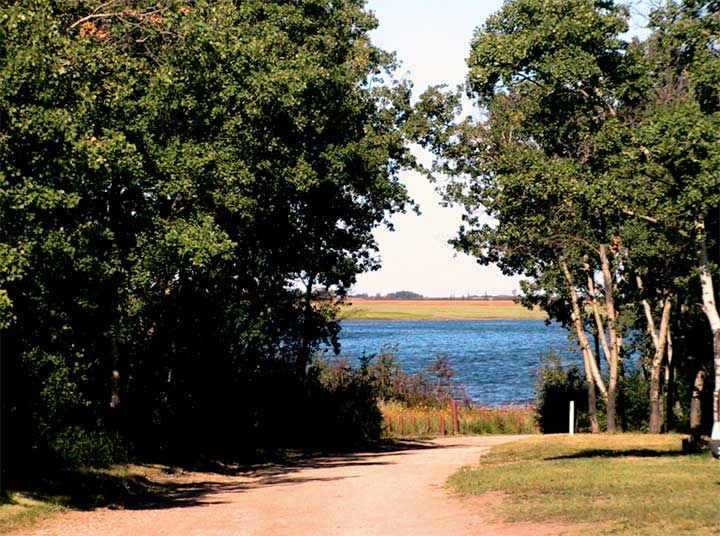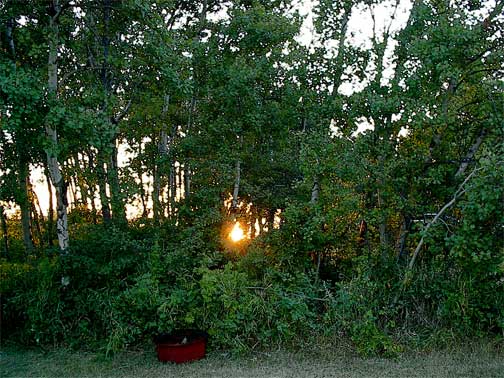 The park has lots of camp sites and a good range of facilities including a lake with very nice beaches, playgrounds, a hall and sports grounds.
We arrived late on a Saturday afternoon and had an excellent tenting location close to a washroom with running water.
Though Waldsea is beautiful it lacks civility. Its visitors and the folks who maintain the place just don't seem to respect the place. Our campsite was littered with everything from "Q-tips" to bottle caps, cigarette butts and motor oil. While the washrooms do not, nor does the park have, drinkable water and all the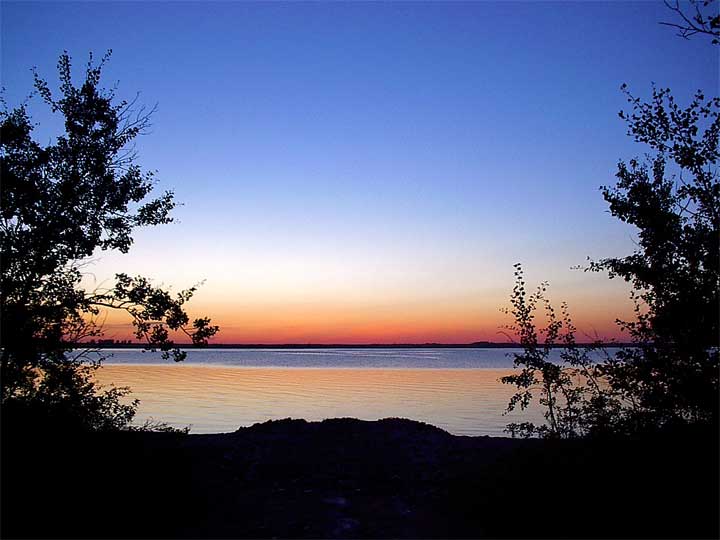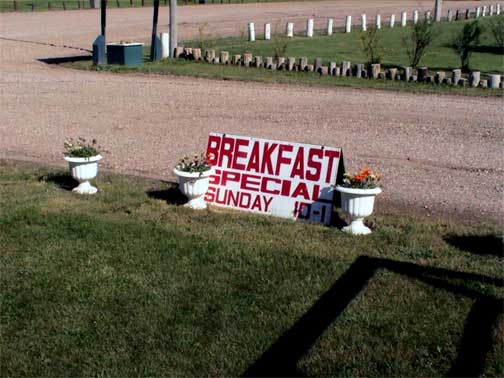 while we were there the paper towel dispensers in the men's washroom remained empty.
This was a marked contrast to both Valley Park at Rosthern and Eagle Creek where the cleanliness of the place seemed to be paramount to the operators. What was ironic about that was the hospitable and good natured folks who run the park. Sunday morning they had a super breakfast at the gate office and it looked just super. The people we met were pleasant and friendly but I suspect that in the past the park has been pretty much one of those rural "party places."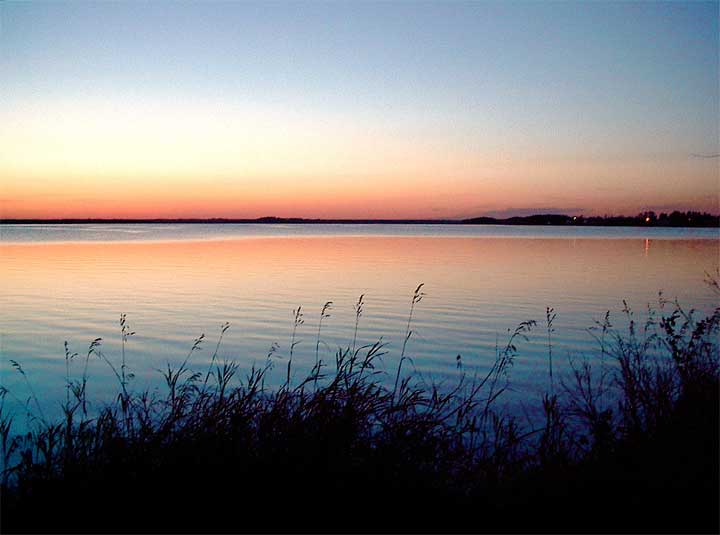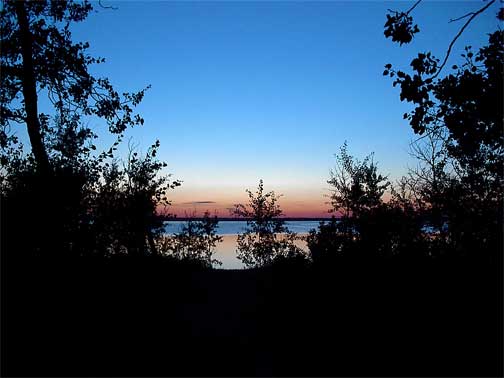 We had to go into Humboldt anyway Sunday afternoon and refilled our water tank and used some clean rest rooms.
The serene beauty of the park and the really outstanding variety of song birds makes the place attractive to be worth a second visit. In the mean time they may just clean the place up a bit.
I enjoyed meeting and visiting with a pair of fellows one from Pennsylvania and the other from Winnipeg and on Sunday night Judy and I visited with a couple from BC who share our profession on their way to the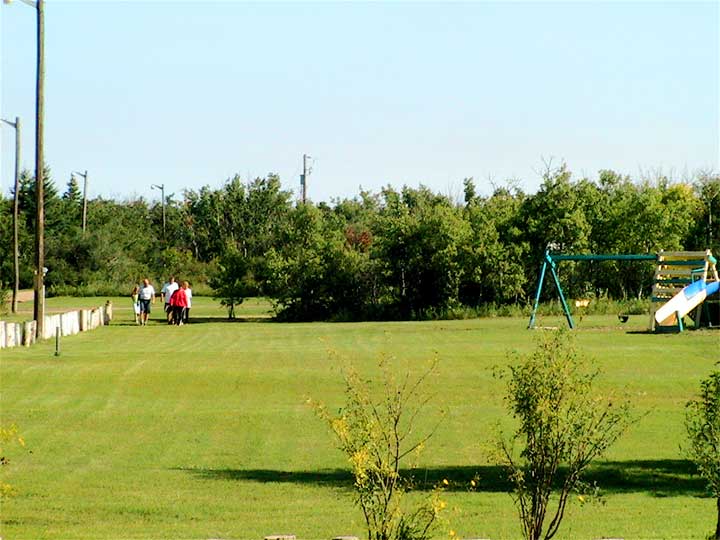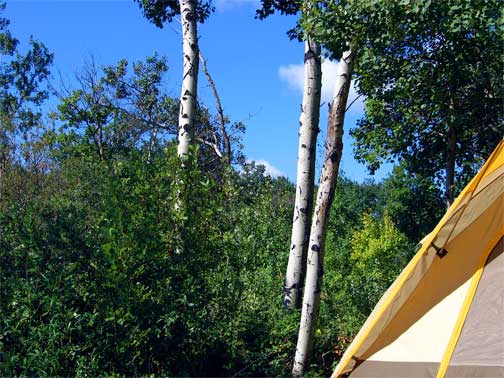 East coast.
We were able to visit St. Peter's Cathedral in Muenster and did a quick tour of St. Peter's College on Sunday. Another time we will check the schedule ahead of time and time our visit with a concert at Marysburg.
With summer over for us we are already planning our Regional Park visits for next summer. The regional parks are inexpensive and have outstanding character to each of them. On our way home we visited two, Middle Lake and a really impressive part at St. Brieux both of which are on our hit list for next year.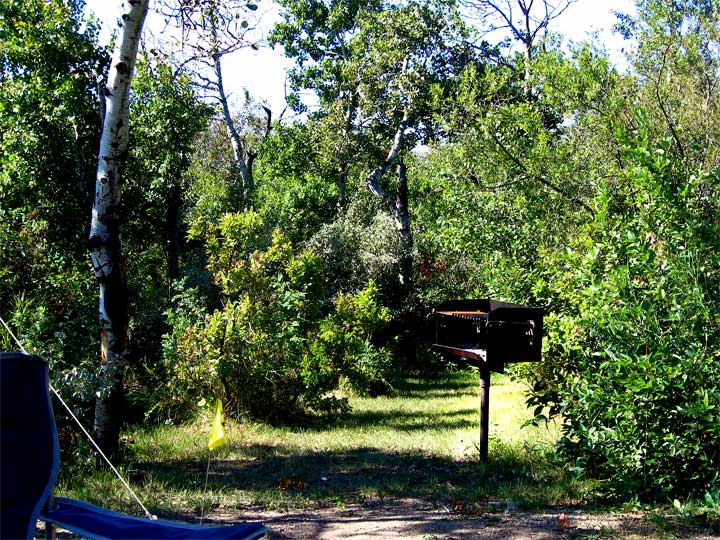 images by: Judy and Timothy Shire
---
Return to Ensign
This page is a story posted on Ensign and/or Saskatchewan News, both of which are daily web sites offering a variety of material from scenic images, political commentary, information and news. These publications are the work of Faster Than Light Communications . If you would like to comment on this story or you wish to contact the editor of these sites please send us email.
Editor : Timothy W. Shire
Faster Than Light Communication
Box 1776, Tisdale, Saskatchewan, Canada, S0E 1T0
306 873 2004